The Freedom Practice helps you break through the competition, providing front and back stage systems, technology, concepts and teamwork tools that will make your practice rise above others in a commoditized marketplace. Since 2016, our programs offer various levels of cutting-edge training and systems to help you and your practice thrive in today's changing legal marketplace.
Craig R. Hersch
National Practice Development Expert
Click here for full bio
Craig R. Hersch is the go-to National Practice Development Expert for truly entrepreneurial & ambitious estate planning attorneys. He almost single-handedly created the innovative, trademarked processes The Family Estate & Legacy Program® and The Estate Settlement Program®, The Advanced Planning Expander™ and The Transitional Event Sequence™.  These unique processes, designed to provide clients with comfort and clarity when navigating the complex legal, tax and financial concerns associated with planning and administering an estate, are innovative game-changers that can't be compared with anything else out there.
Craig's passion for the business of the practice of law led him and his law partner, Mike Hill, to create The Freedom Practice™.  With the help of his Freedom Practice team, Hersch licenses these cutting-edge systems to the best attorneys in various communities to better serve their clients and make their practices rise above others in the quickly changing and highly competitive legal marketplace.
As a known expert, Craig is regularly published in Trust & Estates Magazine, writes a national column on their website and is a member of their Editorial Advisory Board on The Modern Practice.
Hersch is a longstanding Florida Bar Board Certified Wills, Trusts & Estates attorney, CPA, and has an entrepreneurial background as a founding shareholder and director of a private state-chartered trust company in Fort Myers, Florida.
As a law partner with Sheppard Law Firm, Craig has over 30 years of Estate Planning experience. He is the author of six books that have transformed the way he interacts with his clients, allowing him to have higher-level conversations and work as a partnership. He also has published The Estate Planner's Guide to Practice Development which covers a variety of topics to help estate planners to improve their practices.
A graduate of the University of Florida, Hersch provides his expertise as a featured lecturer at continuing education programs sponsored by the Florida Bar, the Florida Institute of Certified Public Accountants, WealthCounsel, The Estate Planning Councils of Lee & Charlotte Counties and The National Business Institute.
Since 2005, Hersch participates in The Strategic Coach®, an international entrepreneurial coaching program based in Toronto and Chicago, creating business and marketing strategies he very successfully implements into his law practice. His uniquely varied background in law, accounting, tax and finance enables him to deliver high-energy, dynamic speeches that provide lawyers, CPAs and financial firms with valuable information to apply in their own practices.
He is married to wife Patti, and has three daughters, Gabrielle, Courtney and Madison of whom he is very proud.
Michael B. Hill is a partner at Sheppard Law Firm. Michael is a Florida Board Certified Will, Trusts & Estates attorney concentrating his practice in estate and wealth preservation and business succession planning.
Michael has extensive tax, legal and technology skills, enabling him to create unique plans for meeting client's individual and family needs.
Michael is a double graduate of the University of Florida, receiving his Bachelor of Science in Accounting in 1998, and his Juris Doctor, with honors, in 2001. He is a member of the Florida Bar Association, the American Bar Association and the Lee County Bar Association.
Michael and his wife, Jamie, have four children, Connor, Chase, Lindsay and Caleb. In his free time, when there is any, Michael enjoys playing golf, working out, and watching most Gator sports. As an alumni of the Fightin' Gator Marching Band, you may be able to spot him on Florida Field as a member of the Alumni Band, which marches at one home football game each year.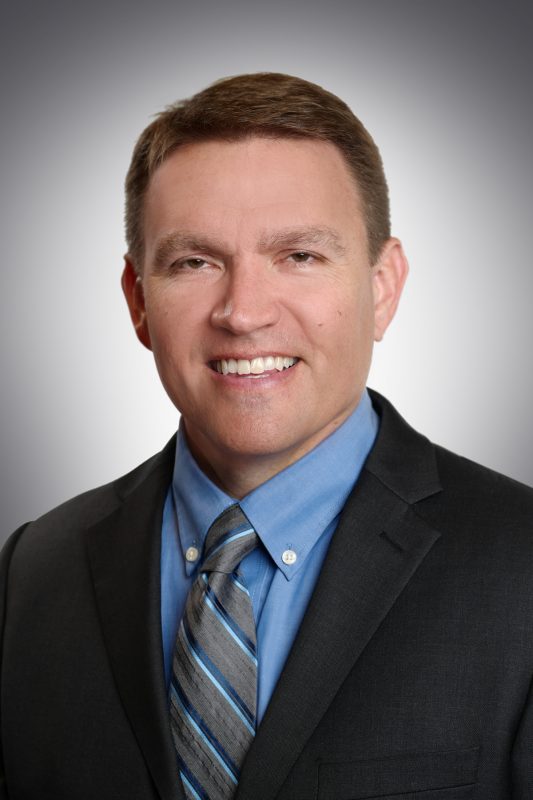 Michael B. Hill
Practice Systems Implementation Expert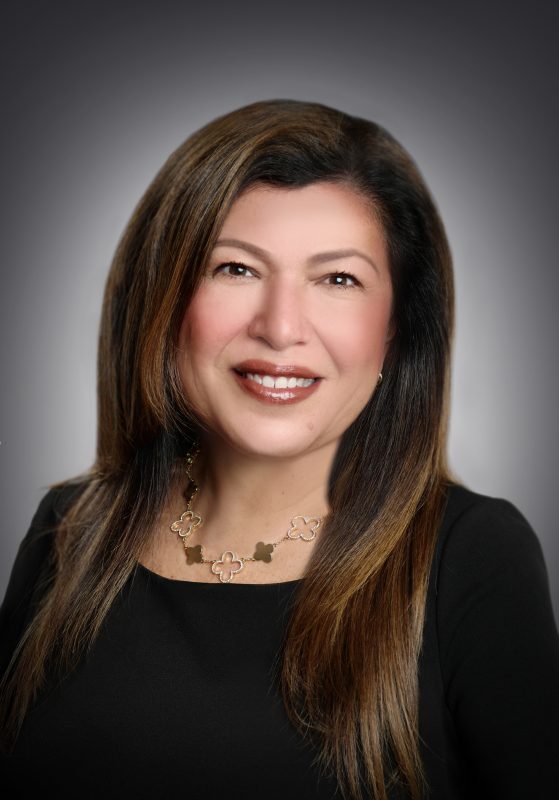 Maria Reimer
Strategic Planning & Team Success Coordinator
Maria L. Reimer is the Strategic Planning Coordinator for The Freedom Practice™ where she works closely with attorneys Craig R. Hersch and Michael B. Hill to bring innovative solutions to the ever-changing legal marketplace. An integral asset to The Freedom Practice™ team, Maria mediates and processes complex situations to help invent advanced experience-based interactions that leave attorneys and clients alike with a sense of fulfillment and motivation.
Maria helps guide estate planning attorneys and their teams to implement and integrate The Freedom Practice™ front stage and back stage legal practice systems into their already-existing, thriving practices. Maria is passionate about team success solutions, providing legal assistants, attorneys, clerical staff and marketing teams with elevated ways of thinking to help them grow and develop internally.
Maria is a graduate of St. John's University, Jamaica Estates New York where she received her Bachelor of Science Degree in Paralegal Studies. In addition, Maria is a participant of the Strategic Coach Program – Team Success where Maria collaborates with top team-management professionals to pioneer and game-change the realm of team success and strategy.
Maria is the proud mother of two beautiful daughters, Brittany and Catie. She is also quite fond of her dog, Bella, all of whom are endless sources of inspiration and energy. In her free time, Maria enjoys gardening, cooking, and long walks with her two daughters.
Hayden Heidbreder is the Marketing Technologist at The Freedom Practice™ where he works closely with attorneys Craig R. Hersch and Michael B. Hill to implement and develop innovative technical solutions to help estate planning attorneys broaden the scope of their marketing plan. Hayden is our specialist in website design, audio and visual editing for our Freedom Practice Podcast series, and tackles several other projects with an eagerness to learn new systems and overcome challenges. 
Hayden is a graduate from Eastern Michigan University where he received his Bachelors Degree in Business Administration with a concentration in Management. In addition to his formal education, Hayden also has recently been studying graphic design and web technology through online courses and relative training videos.
In Hayden's free time he enjoys working out, playing, coaching, or officiating soccer, hanging out at the beach with friends, traveling to new places, attending music festivals and concerts, or simply cooking new dishes at home while playing with his puppy, Allie.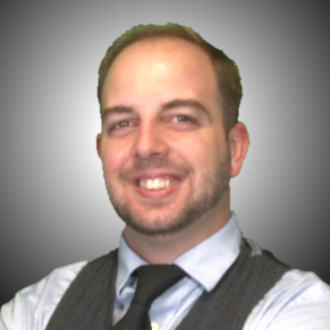 Hayden Heidbreder
Lead Marketing Technologist
Graphic Design & Web Development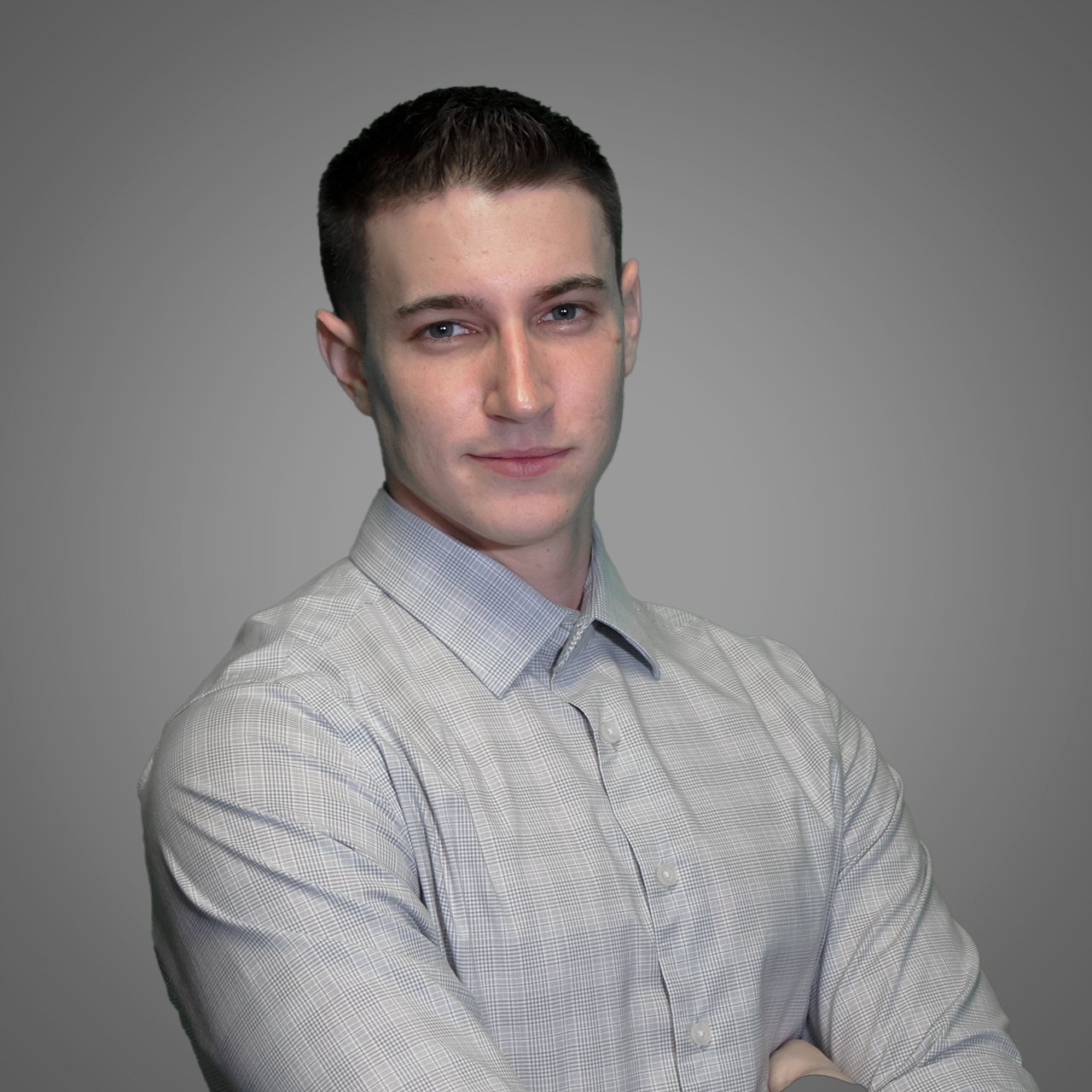 Zachary Rodger
Graphic Designer & Web Development Specialist
Zachary Rodger is the newest member of The Freedom Practice® and Sheppard Law Firm teams. He specializes in graphic design and web development. Zack lets his creative talent shine as he assists Craig R. Hersch by graphically representing the front stage of the firm's offerings, making them real and desirable to our clients. His advanced knowledge of WordPress helps us solve aesthetic, as well as technological tasks on the back end of our firm's websites. 
Zack has a degree in Business Management from the State College of Florida SouthWestern. He also has been involved in graphic design and web development for over ten years, and brings a mastery of programs such Adobe Indesign, Illustrator, and Photoshop to our marketing technology team.
In his free time Zack enjoys camping, and attending concerts, as well as watching and playing sports.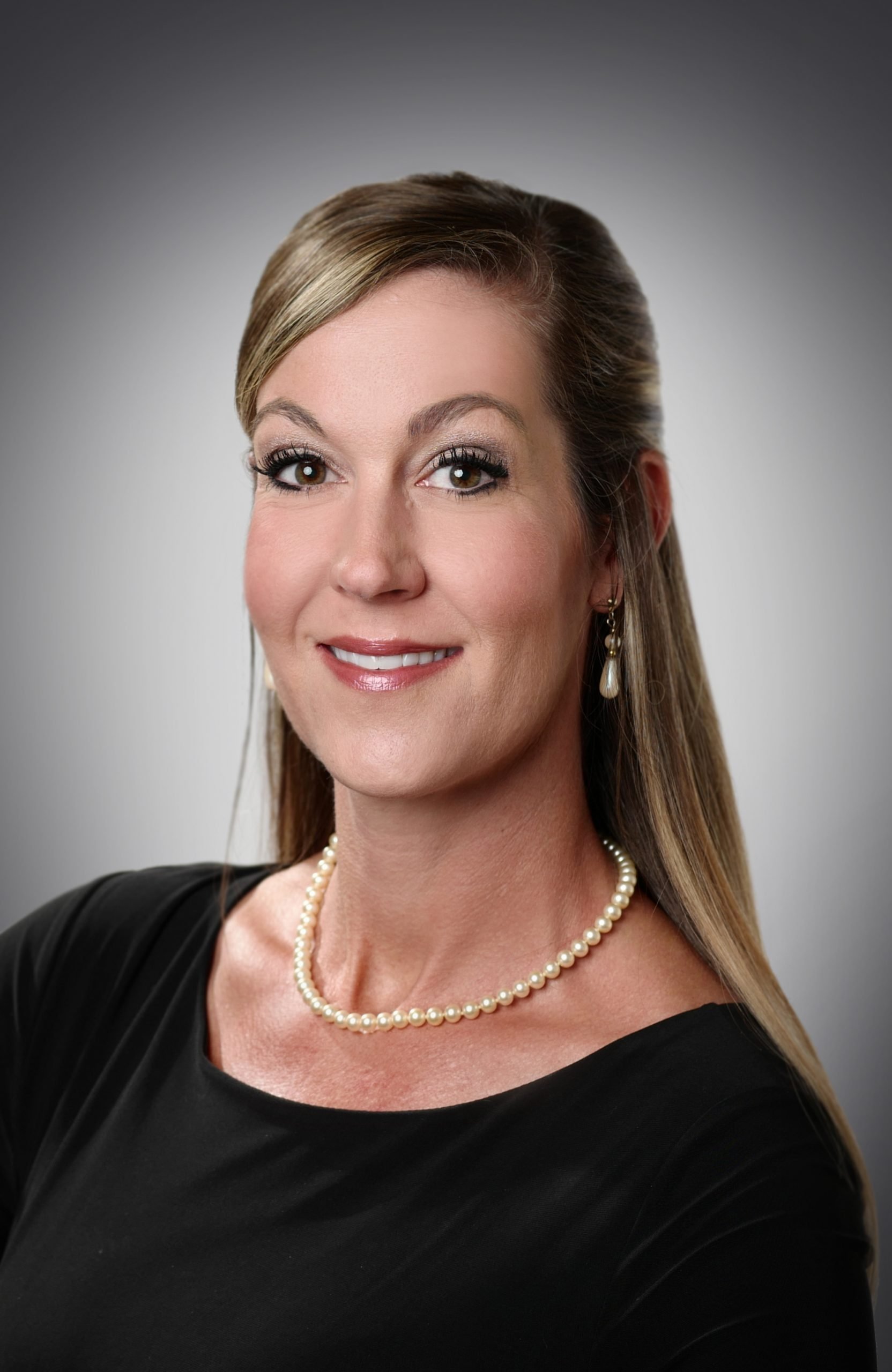 Gina Sadoski
Logistics & Operations Strategist
Regina L. Sadoski is the Logistics & Operations Strategist for The Freedom Practice ™ where she works closely with the whole Freedom Practice team to help develop systems & processes that work in a busy office.  Gina's expertise in logistics & planning give her a keen sense of calendar management, event planning, large group coordination & many other logistical features. As the logistical lead for The Freedom Practice™ team, Gina manages all specific details concerning any and all Freedom Practice events as well as serving as the Initial Client Intake Coordinator at Sheppard Law Firm.
Gina is a graduate of the University of Central Florida, Orlando where she received a Bachelor of Arts in Humanities and Cultural Studies. Her degree allows her to interact with a wide array of individuals and find common ground when it comes to logistical planning. She particularly enjoys giving special attention to detail though her event planning efforts.
During her downtime, you can catch Gina at the pool with her two children, Ethan and Elliana.
Aimee Balcer is the Outsourcing Coordinator and Lead Resource Specialist for The Freedom Practice, working extensively behind the scenes to ensure our asset alignment, drafting, administrative and probate & trust administration processes are seamless and constantly improving. Aimee's experience with estate planning firm clients and procedures gives her a robust and ever-expanding perspective on the issues of the team and how the systems and processes they use affect overall productivity. Aimee once served as the Lead Asset Alignment coordinator for the Sheppard Law Firm, before taking the reins in the Probate & Trust Administration department where she currently thrives.
Aimee is a graduate of Edison College (now Florida Southwestern) in Fort Myers, FL where she received her degree in Paralegal Studies. Her experience in the legal field makes her an invaluable asset to Freedom Practice BluePrint and Summit Counsel members.
Aimee is the primary creator of active processes and is extremely detail oriented when considering the purpose and efficacy of said processes.
In her free time, Aimee enjoys spending time with her loving husband, Gary and her two radiant and beautiful children Bree and Michael.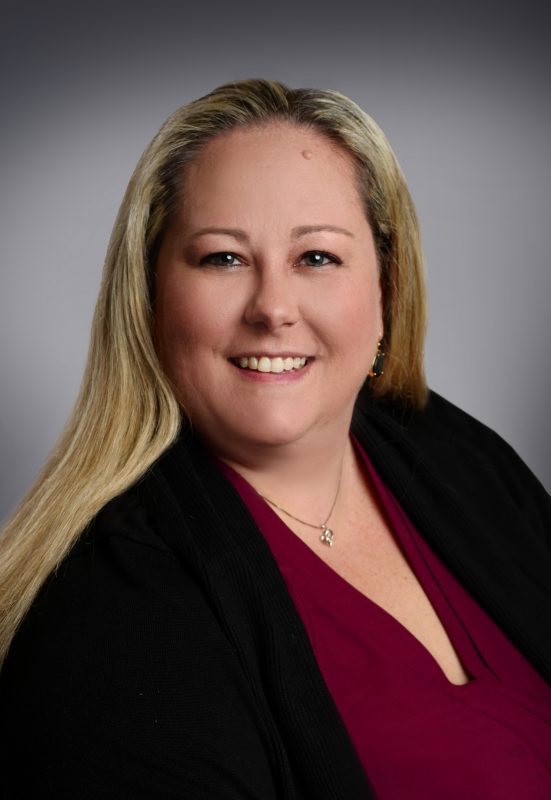 Aimee Balcer
Outsourcing Coordinator & Resource Specialist